Downtown LA is slowly becoming the cool spot for nightlife and dining. There's plenty of variety for eats and drinks…you can go to your trendy spots, holes in the wall, fine dining, and even the food trucks. Now, DTLA has something else wonderful to enjoy: Starry Kitchen!
If you've followed Starry Kitchen, you've learned that one upon a time they operated as an underground, illegal restaurant. Yes, you heard me right…an underground, illegal restaurant in North Hollywood. Here's how it went down according to LA Weekly:
Arriving at a monolithic apartment complex in North Hollywood at the appointed time, you follow the directions given out in the hyperverbose e-mails sent to select bloggers and food followers. The elevator carries a few other people who seem uncertain of what they will find as they try out this "underground, covert culinary establishment" for the first time. But with the opening of the doors comes the smell of Asian comfort–food cooking and the sound of happy people. You're at the right spot.

This is Starry Kitchen, a "restaurant" that began by serving food out of one couple's apartment. In the intervening months the venue has taken an unlikely and unpredictable road to restauranthood, one that wouldn't have been possible in a thriving economic climate. Whether it's desperation or creativity, it's working.
Fast forward 2 years later. Starry Kitchen is now an established restaurant located in the California Plaza in good ol' downtown LA. Parking is very simple, just pull in the covered lot, and SK even validates for up to 2 hours, FTW!
Outside, it's right in the heart of the plaza near the concert stage. Easy to find, and you can't miss the big Starry Kitchen star logo.
Inside, it's big, open, bright, and vibrant. The smells of delicious food are permeating through the air, making your mouth immediately water. On the left, the giant chalk board reveals this week's menu, and they politely cross out the dishes that aren't available any more. You choose your protein, which consists of a nice variety of interesting choices. You then choose your vessel which could be a wrap, salad, sandwich, or lunch plate. Finally, you pick your sides.
For dinner, we decided to order a few different things and get them plated.
Ginger Something-a-rather Chicken Wings – so crispy, tangy, and delicious. Holy F*CK were these good!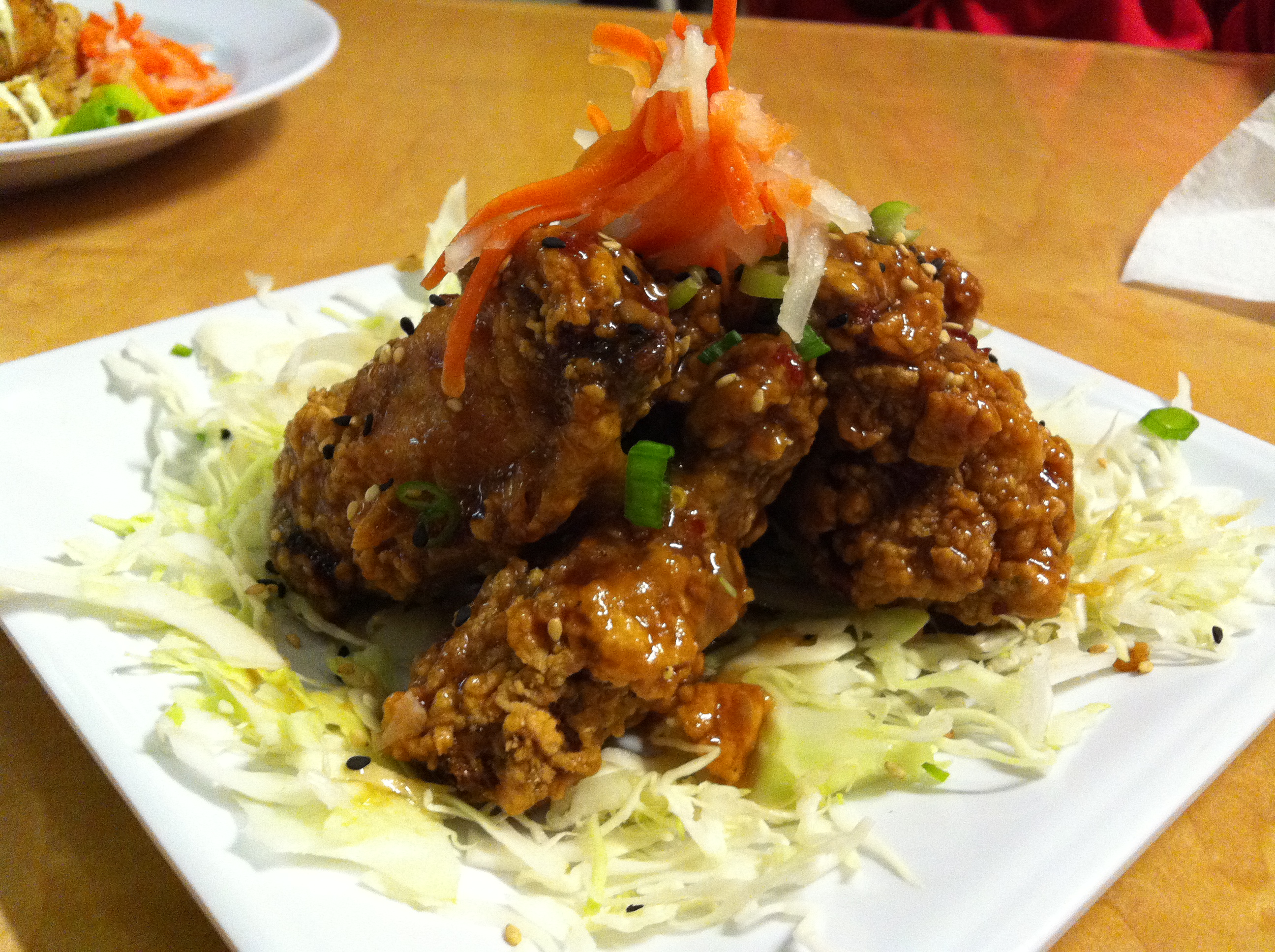 Spicy "Crack" Krab Cake – yes, using the term "crack" with this dish was appropriate. I wanted more and more and more. Outstanding.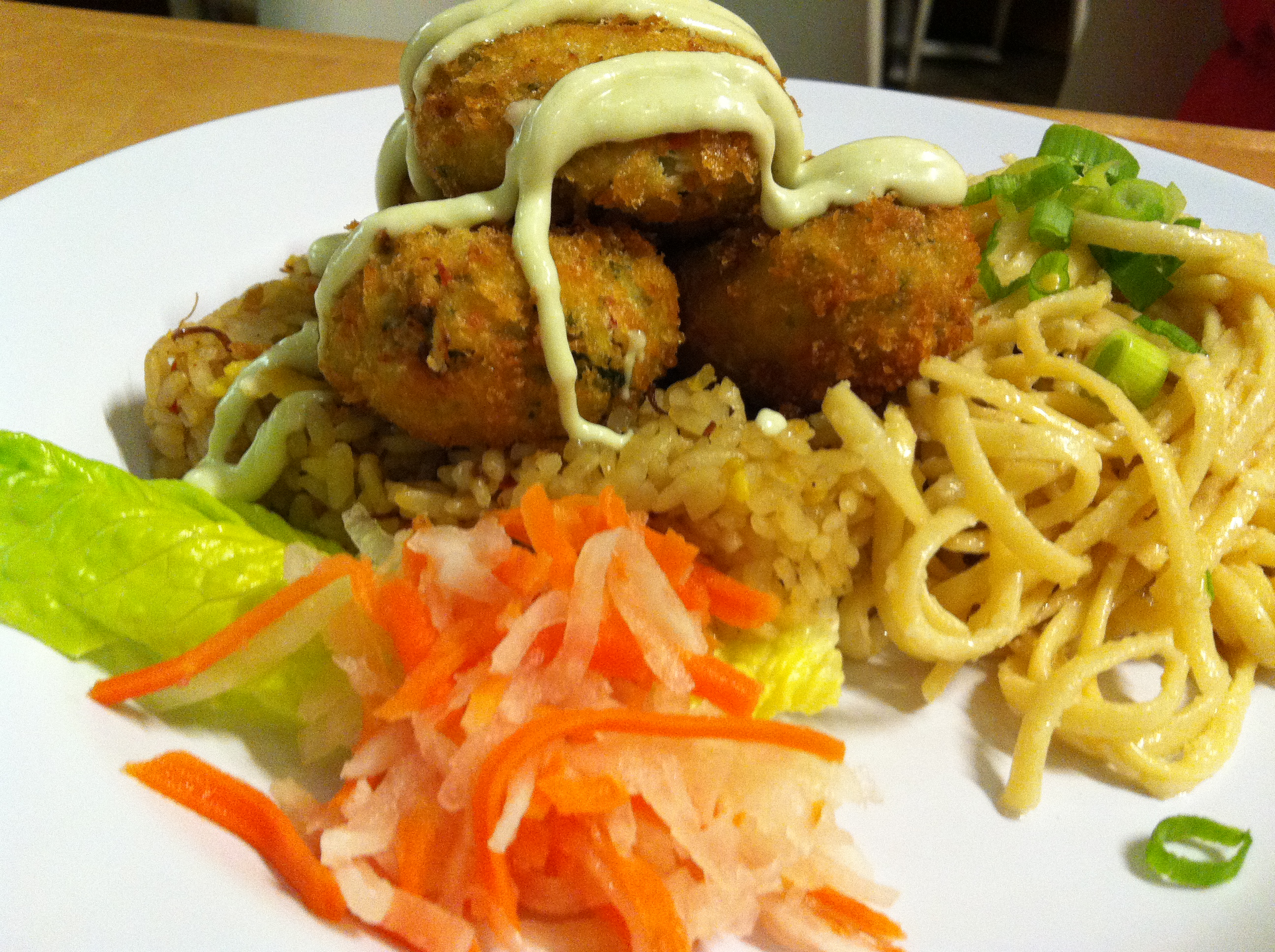 Taiwanese fried pork chop – Unbelievably good. Crispy AND tender at the same time. Whaaaa?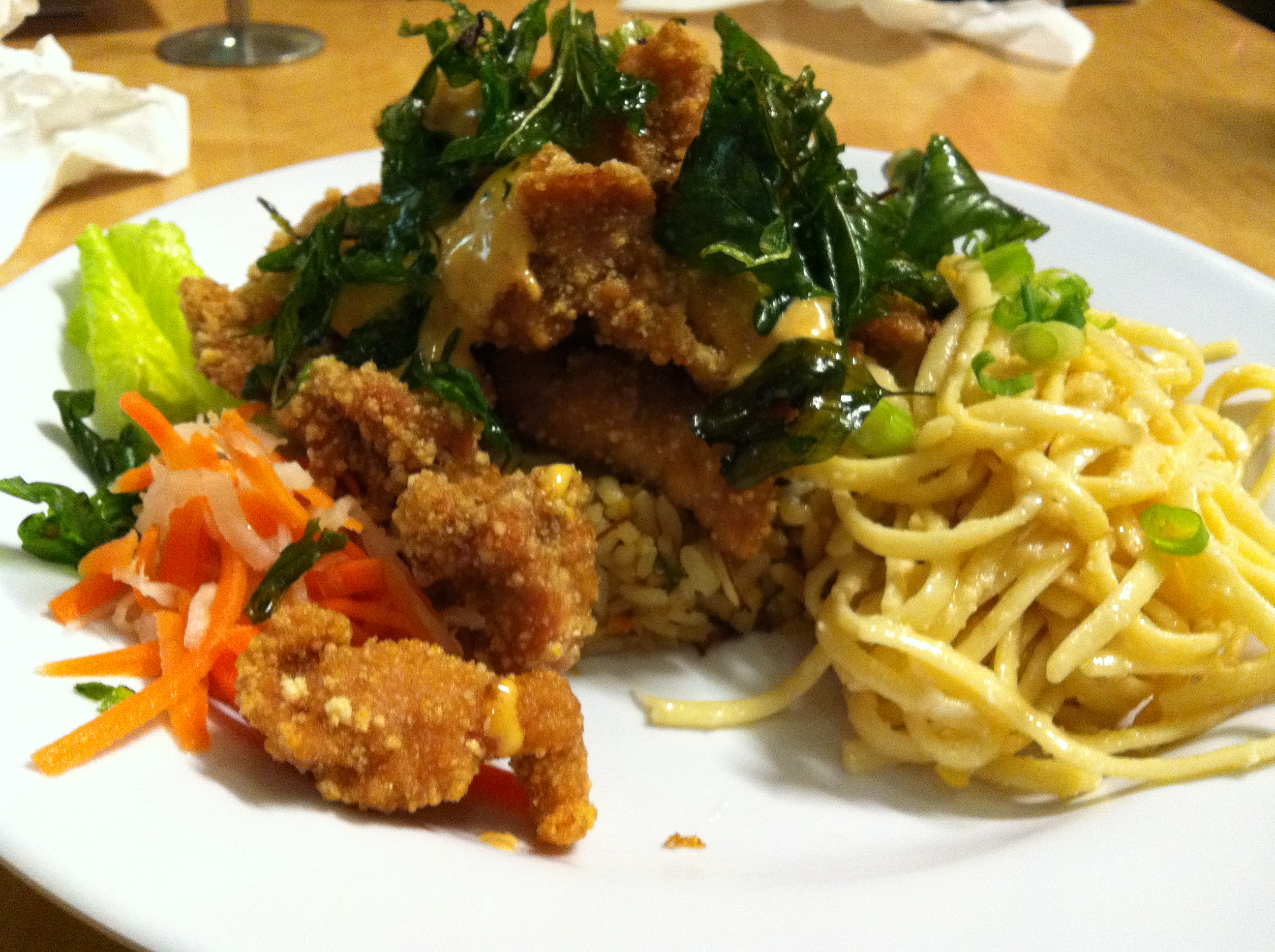 Spicy Vietnamese Salad – refreshing, delicious, and tangy!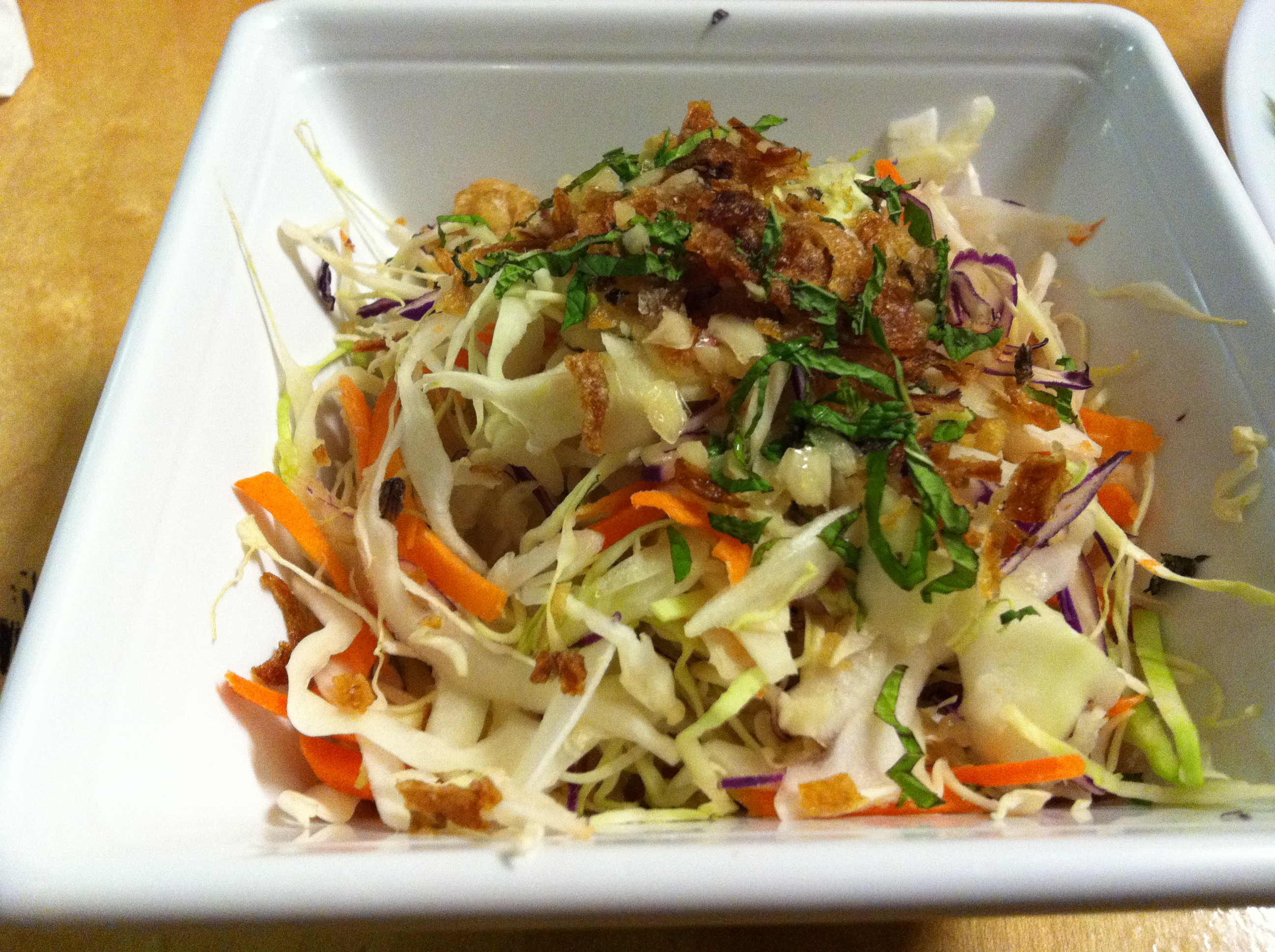 All of the dishes we got came with garlic noodles, which were UH-MAZING! I could live off of just those if need be. Be sure to head back by the door and help yourself to the homemade pickled jalapeños. They are made daily, and are incredible. INCREDIBLE!
My favorite thing about Starry Kitchen was the friendly vibe there. Nguyen (the owner) came out, chatted with us for a while, and made us feel like family. He's great, as is everyone else that works there. I want to hang out with them all the time.
Be sure to check out Starry Kitchen. They change their menu weekly (or close to), so please be sure to taste the deliciousness coming out of that kitchen. Who knows, maybe you'll catch Nguyen wearing his banana costume talking about his delicious balls…
Starry Kitchen
350 S Grand Ave
Los Angeles, CA 90071