Basil is one of my favorite herbs to cook with. It's beautiful, fragrant, and compliments many recipes well, whether your garnishing pasta with fresh basil, creatively making a basil oil, or making a delicious pesto.
Think back, how many times have you bought a beautiful bunch of basil to use for a few recipes, only to find that by the 2nd or 3rd day it's black? I'm sure that happens a lot, right? Well, there is an easy trick that you can do that can keep your basil fresh for almost 2 weeks.
Step 1 – buying your fresh basil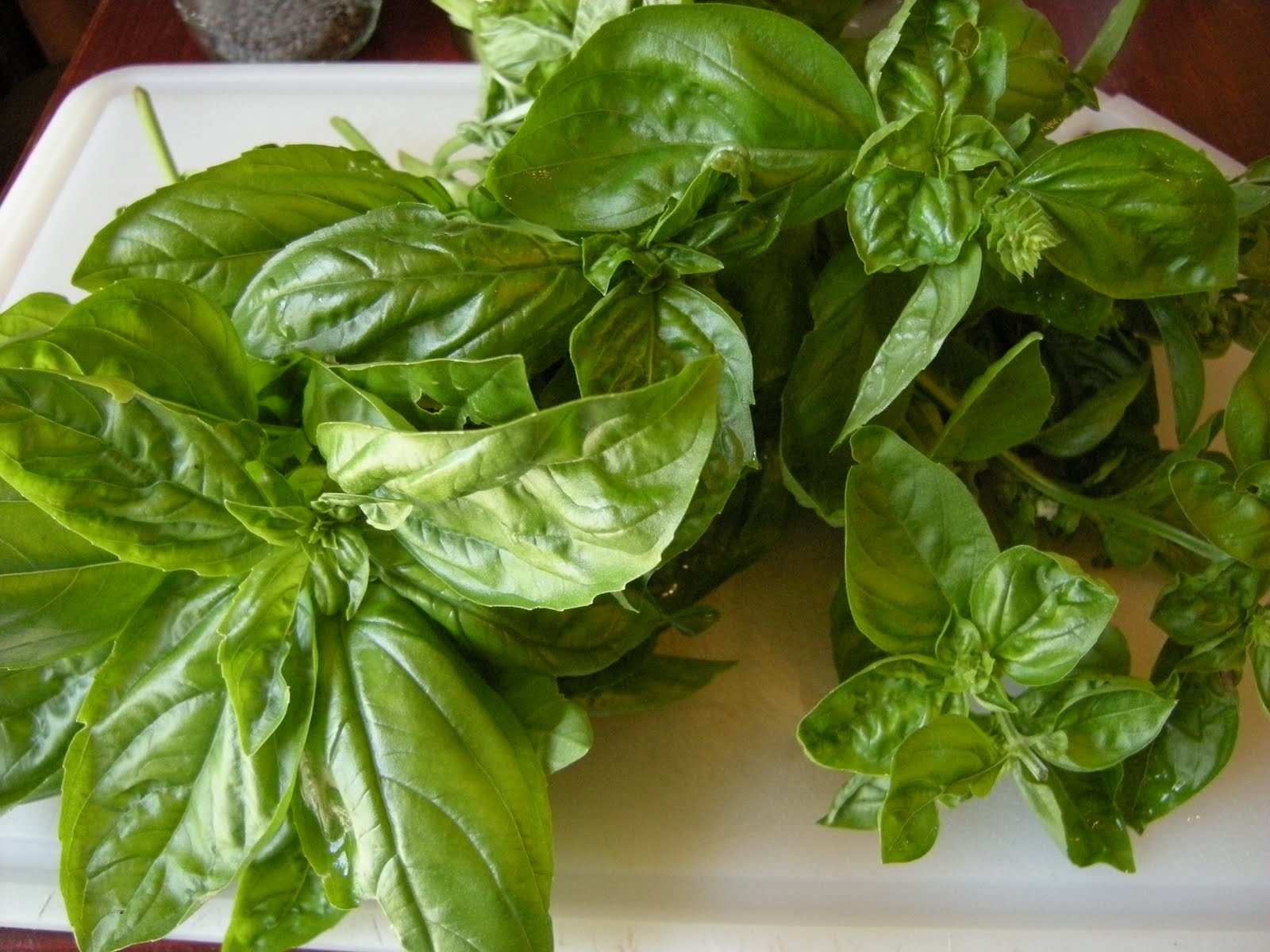 When shopping for fresh basil, be sure to choose a bunch that is very green with no black or brown spots anywhere on the bunch, or any holes in the leaves. Also, look under the leaves for black insects (spider mites), as they commonly infest basil plants.
Once you choose your perfect bunch of basil, wrap it with a paper towel before bagging it.
Step 2 – trimming the stems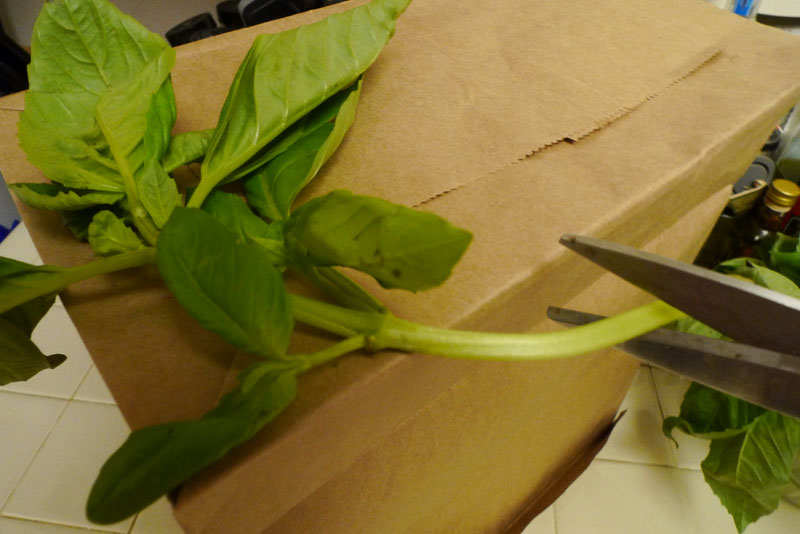 Using scissors, trim about 1/4″ from the bottom of the stem at an angle.
Step 3 – storing your fresh basil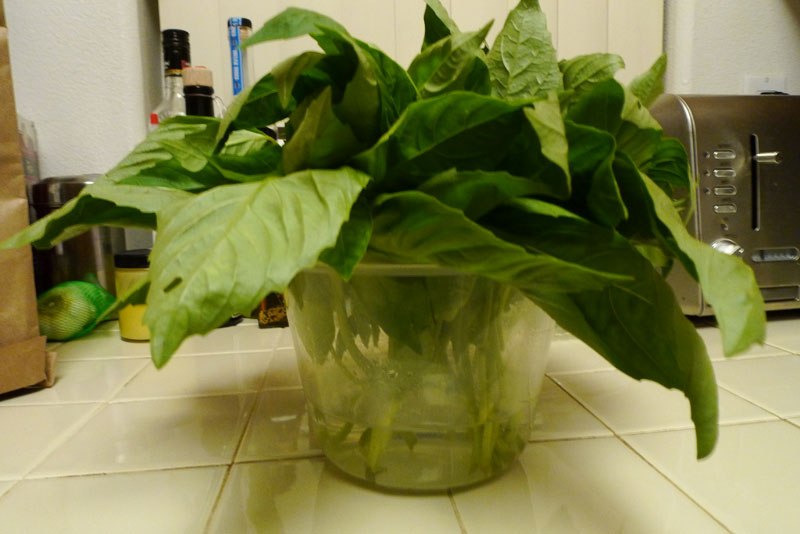 Place your basil in a vase or plastic container with the stems almost touching the bottom. Fill with about an inch of water, trying to avoid submerging any of the leaves in the water.

Finally, cover the basil with a plastic bag and leave out on your counter, changing the water daily.
Now that your basil is correctly stored, you can enjoy this magnificent herb for almost 2 weeks.
Eat well!