How often do you hear "___ has the BEST burger! you MUST try it!"? Well, I seem to hear it all the time. In fact, I think I've tried almost every burger joint between LA and NY after hearing those encouraging words. In LA, you hear about Father's Office and 8oz Burgers, and once upon a time we even had Burger 90210.
So, I decided to continue the great debate on who has the best burger in LA, and decided to really focus on Father's Office. Actually, I was meeting a friend for a beer, but decided to kill 2 birds with 1 stone.
It was a beautiful Saturday afternoon. I arrived in the mid afternoon, thinking the worst in terms of crowd, however, I was pleasantly surprised to find that there was plenty of real estate left. I hurried up to the bar, and ordered the perfect combination: Father's Office burger and an Allagash White, and retreated back to our bench outside, anticipating the juicy, goodness that was on its way.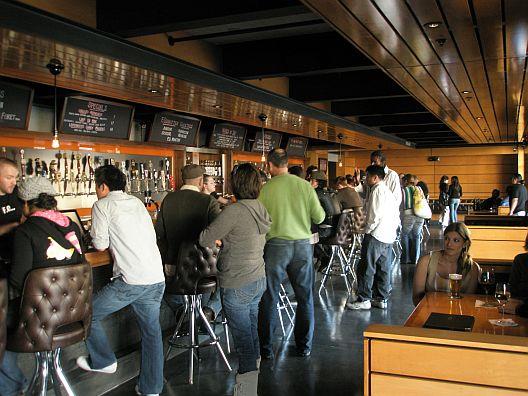 I was about half way through my beer when it arrived. I looked longingly at this beautiful creation. A perfect french roll, the juicy, simple ground beef, the crisp arugula, the Maytag bleu cheese, gruyere, and last, but definitely not least, the bacon compote and carmelized onions. This burger was as fresh as fresh can get. This burger tasted as good as it looked, and it looked pretty damn good!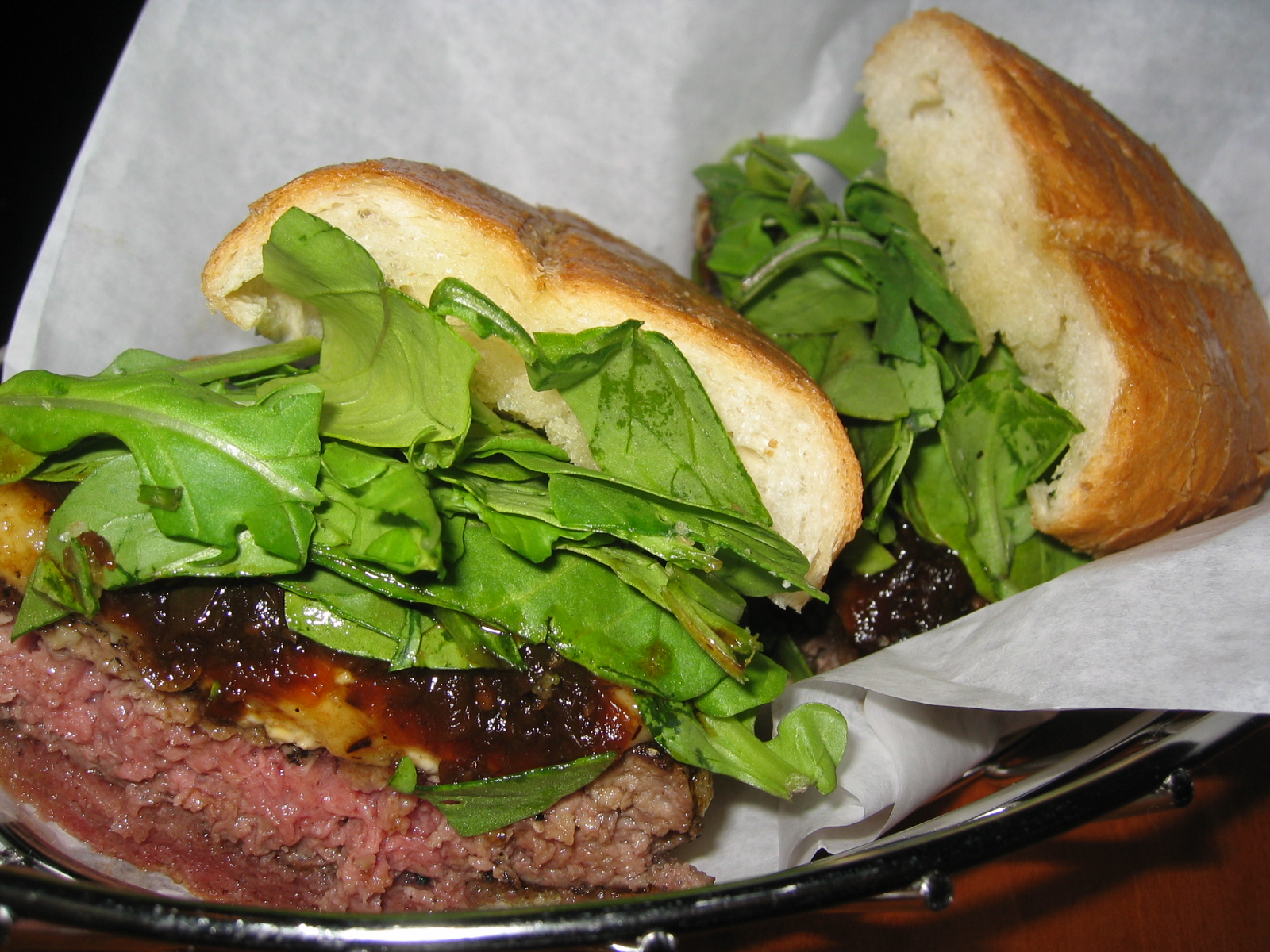 After I mowed through that creation, I took a minute to reflect on my mission. Was this the best burger in LA? Honestly? No, but I would definitely say it's a close #2. This burger by most standards was perfect. Simple, juicy, flavorful, and fairly inexpensive.
I highly recommend Father's Office. Fantastic beer selection, great food, and decent seating. You just have to arrive early, or at odd times to get some real estate.
Keep an eye out for my opinion of who has the best burger in LA…
Father's Office
Santa Monica – 1018 Montana Avenue Santa Monica, CA 90403
Los Angeles – 3229 Helms Avenue Los Angeles, CA 90034