Scarpetta has been hyped even before it's arrival here in LA. Endless articles about Chef Scott Conant hit the food blogosphere late this summer all in anticipation of Scarpetta's arrival. Some discussed the chef's history, others debuted the menu, and a few covered how his spaghetti alone has helped build his empire of notoriety. Let's just say that I was excited to go to Scarpetta.
I just went last night for my birthday. Yeah, I know, being born the day after Christmas really sucks, BUT, I have had some pretty amazing culinary experiences on my birthday.
Scarpetta is located inside the new Montage hotel in Beverly Hills. It's a stunningly beautiful location with a fantastic open dining room with interesting lines and moldings. It has a great energy.
The service was very slightly sub-par for a restaurant of this caliber. It wasn't bad by any means, but it wasn't what I'd expect. They didn't replace our silverware between courses, and the courses weren't paced right. Also, we were sat in the back, towards the sommelier's station, and it seemed that the staff just hovered back there. Sometimes if felt as if they were just staring at us and listening in on our conversation.
*[updated – I have been back twice since this initial review, and the service was amazing]
Now on to the food! My wife and I decided to do it family style so that we could try a variety of things without committing to a long tasting menu. We chose a few appetizers, a few pastas, an entree, and a dessert.
Creamy polenta with fricassee of truffled mushrooms – This dish was fantastic. The polenta was prepared perfectly creamy, while the mushrooms balanced out the texture. This dish was savory, cheesy, and comforting. 5 stars.

Roasted sea scallops with caramelized sunchokes & porcini mushrooms – This was one of the best scallops that I've ever had. It was perfectly prepared, and evenly roasted. The sunchokes and mushrooms were a great balance for this dish. 5 stars.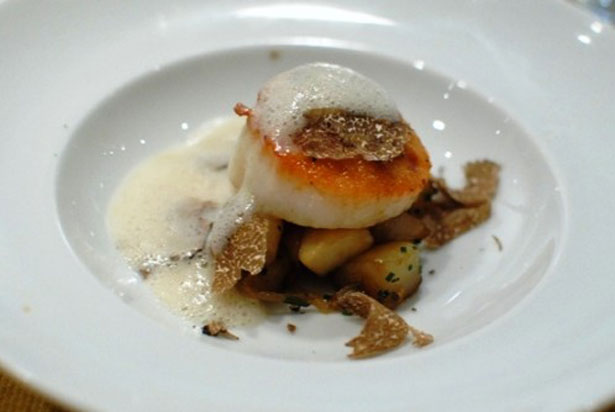 Duck & foie gras ravioli with marsala reduction – This dish was good, not great. I'm a huge fan of foie and duck, but for some reason this dish missed the mark with me. It was extremely heavy and rich, and I couldn't quite taste the duck nor the foie, but I surely tasted the marsala reduction. I would suggest that they kill 1/2 the portion and offer it as an appetizer. 2 stars.
*[updated – the last few times I have revisited, it appears that this dish was a bit smaller, and less heavy. It was fantastic!]

Spaghetti – this was the star of the evening. All of the hype of Chef Conant's spaghetti was well deserved. The thing that I loved so much about this dish, was the simplicity and massive flavor profile. It was sweet, yet savory. Light, yet hearty. Delicate, yet able to stand on its own. Hats off to the basil infused olive oil and the addition of the pasta water on the finish…and the butter. ooh yeah!!! 5 stars all the way.

Black cod with caramelized fennel & concentrated tomatoes – By the time this dish came, I was almost stuffed. The cod was perfectly prepared, the skin perfectly crisped. The flavor profile was really great and balanced with this dish..it was elegant. 4 stars.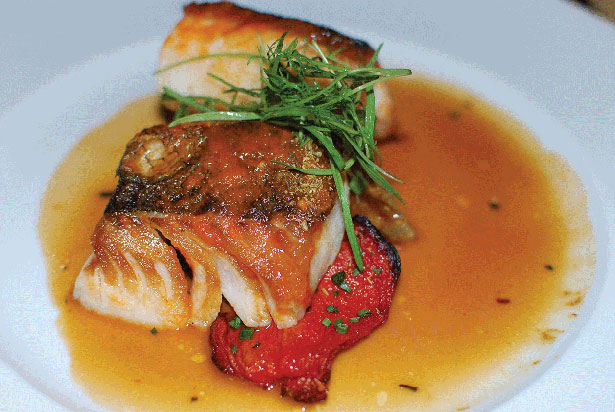 Another thing I wanted to mention was the bread basket. Man, oh man…it was amazing. Ciabatta, stromboli, and a trio of dippings: olive oil, mascarpone butter, and a eggplant antipasti. The stromboli was fantastic! 5 stars.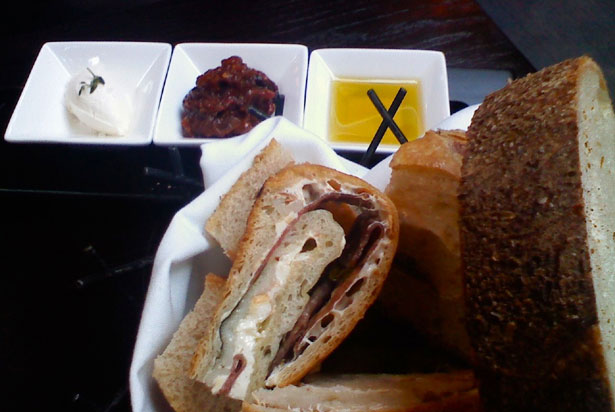 Now on to dessert….
Coconut panna cotta with guava soup – extremely refreshing and light. Flavors just exploded in your mouth. 3 stars.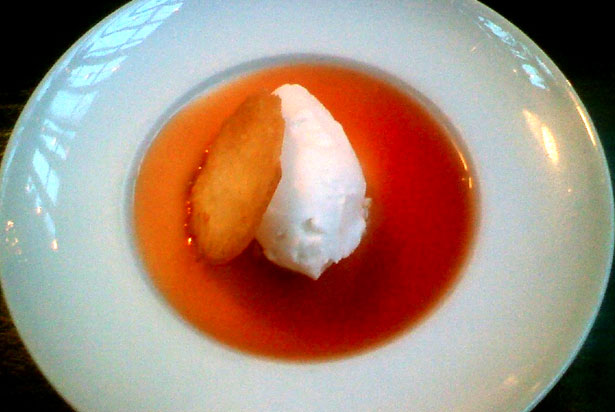 Chocolate parfait – very heavy and rich. Great flavors, but nothing too out of the ordinary. 3 stars.

All in all this meal was great. I was impressed by the simplicity of the menu and dishes, the beautifully designed dining room (and architecture for that matter), and friendliness of the staff. I would definitely go back, however, I think next time I need to do a tasting menu at the chef's table (if they have one).
Make sure to get the spaghetti. It was out of this world.
Scarpetta
225 North Canon Drive
Beverly Hills, CA 90210
(310) 860-7970