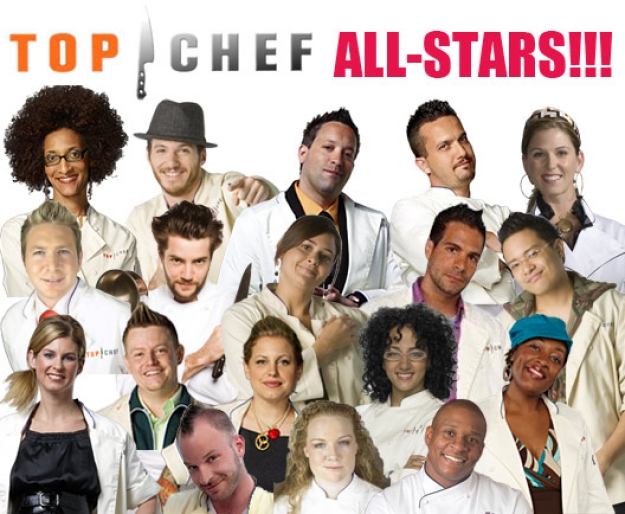 So the food porn begins again tonight! This time, it's Top Chef All-Stars. I'm a huge fan of the Top Chef franchise, however, I thought that the Top Chef Just Desserts was a little weak. Don't get me wrong…I still watched every episode, but, for some reason, it just didn't have that "oomph" that the other Top Chef shows have. I'm really excited for All-Stars, though, probably because we're going to see such a high level of competition from some of the best established chefs in the country.
To kick off tonight's new season, Bravo has announced a Top Chef Challenge Facebook game! The idea is that you choose a contestant that you're rooting for, do various challenges to earn points, and help promote your contestant. Simple and fun.
I'm personally rooting for Richard Blais. When Richard was a contestant on Top Chef season 4, I was a huge fan from the beginning. His techniques, style, and beautiful plating captivated me. I'm a huge fan of molecular gastronomy…especially when it's done tastefully.
So if you're a fan of Top Chef, I'd check out the contest and tune in tonight to see the season premiere of Top Chef All-Stars tonight at 10/9c!
Info about the Top Chef Challenge