Aaaahhh yeaaahhh! What 2 things go better together than chicken & waffles? Ok…ok…anything with bacon and anything with goat cheese, but aside from those, chicken and waffles just make sense!
The #2 'Scoe's special is just what the Dr. ordered…that is of course the doctor is a cardiologist that needs more patients. Mmmm…can't you taste it now?…the crispy fried chicken with that amazingly crispy batter, that warm, satisfying gravy with just the right amount of onions simply smothering the crap out of the chicken…and we haven't even got started on the waffles. The waffles…with their perfectly buttery yet crisp texture, just doused with butter and hot maple syrup…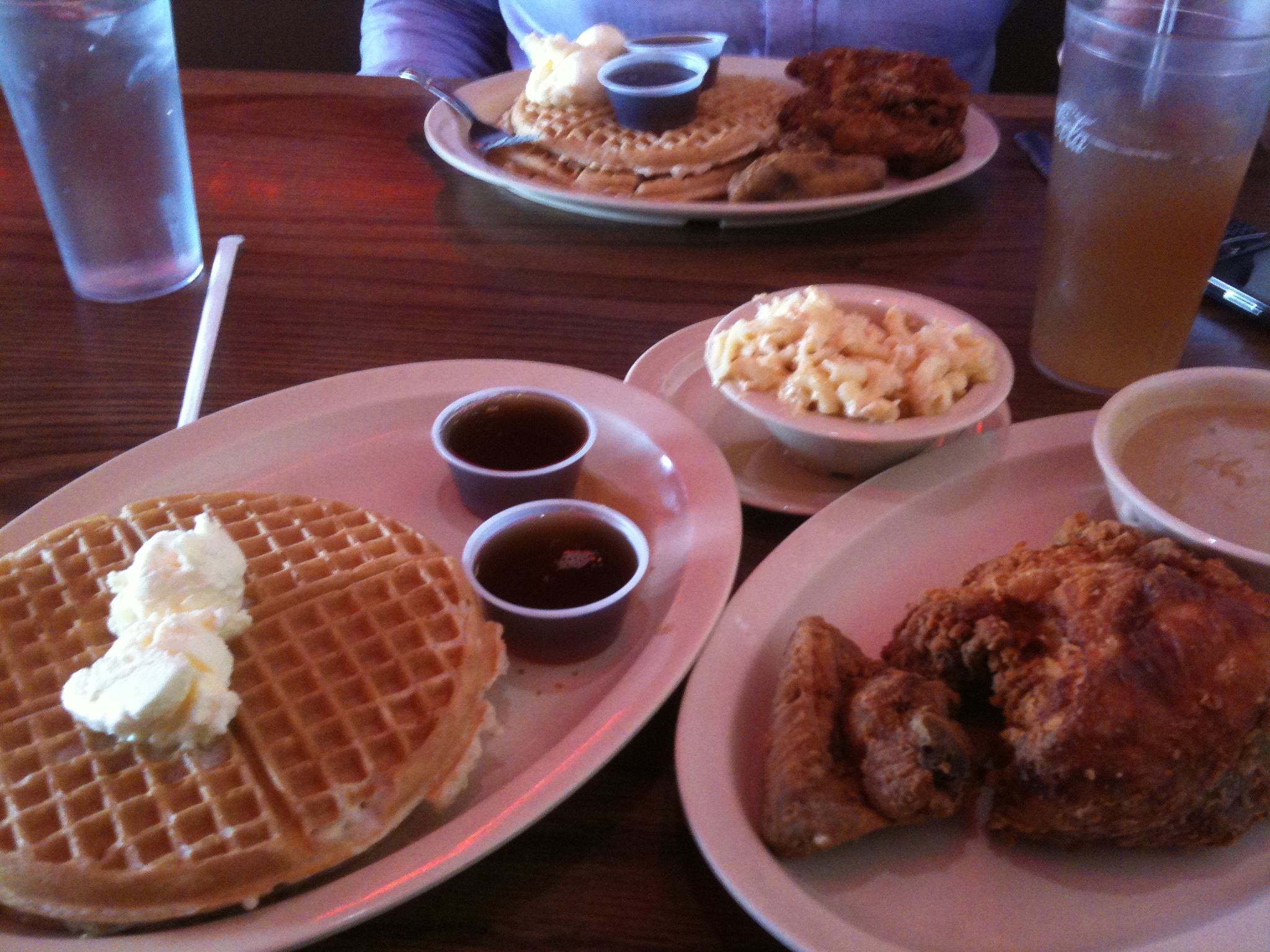 If you haven't gone to Roscoe's, you're punishing yourself. Get on over there and slather on that Red Rooster hot sauce amongst all the other gooeyness and simply enjoy. If you don't have chest pains when you leave, you've obviously done something wrong…
Beware of food coma afterwards…
Roscoe's House of Chicken & Waffles
Numerous locations:
Hollywood: 1514 N. Gower Street
West LA: 5006 W. Pico Blvd.
Long Beach: 730 E. Broadway
Los Angeles: 106 Manchester Blvd.
Pasadena: 830 N. Lake Ave.
Roscoe's House of Chicken & Waffles website
Comments
comments