I was looking to make a risotto that had a big flavor, preferably with truffles. I did a bit of digging around, and decided that I wanted to make a lobster white truffle risotto.
This dish was absolutely delicious. In fact, I think this is one of the best dishes I've ever made. Here's the recipe:
Ingredients:
16 ounces uncooked lobster tails
3 1/2 cups chicken broth
3 tablespoons white truffle oil
3/4 cup chopped peeled carrots
1/4 cup chopped shallots
1 cup arborio rice
1/4 cup cooking sherry or white wine
1/3 cup whipping cream
1/3 cup chopped fresh chives
Preparation:
• Preheat oven to 425ºF
• Cook lobster in large pot of simmering, salted water until cooked through (about 10 minutes)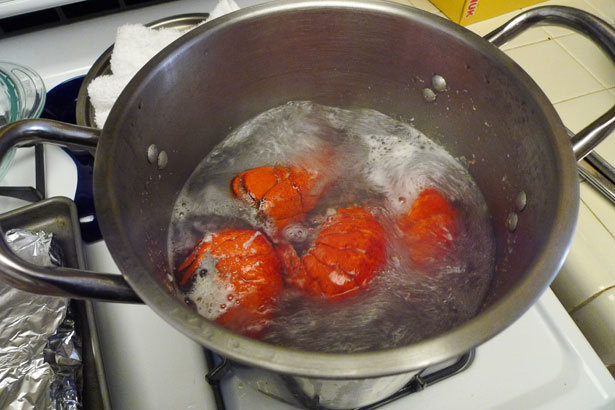 • Transfer cooked lobster to bowl of cold water to cool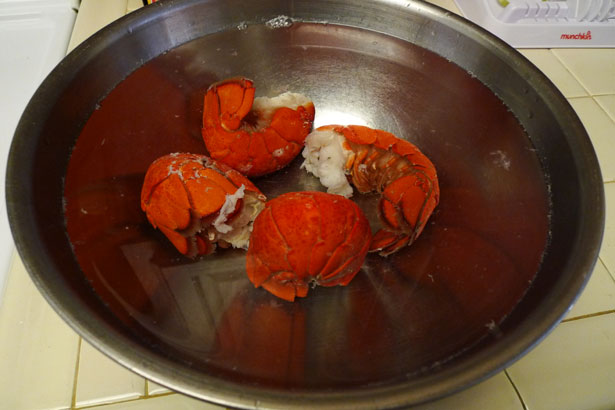 • Drain lobster
• Remove meat from shells; reserve the shells
• Cut lobster meat into 1/2 inch pieces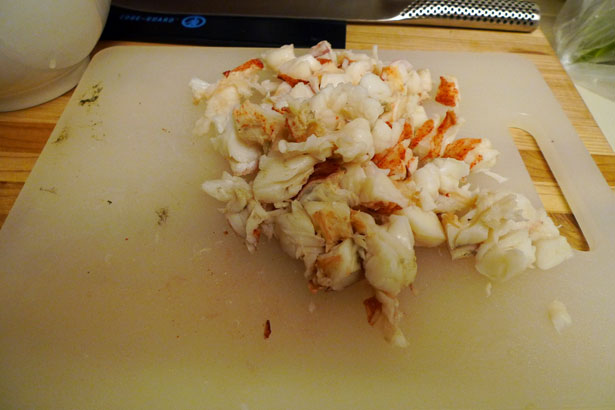 • Break the shells into large pieces and place on a baking sheet and bake for 15 minutes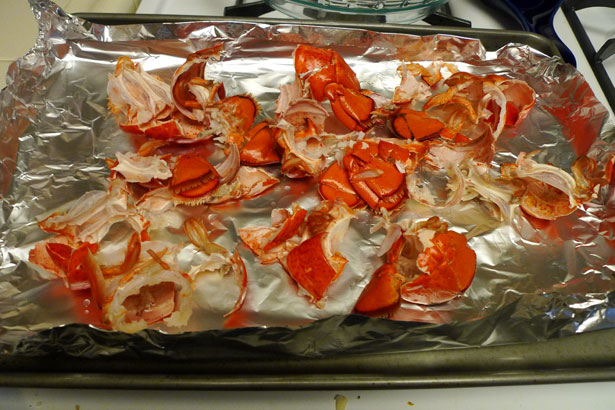 • Blend shells with 1 cup of chicken broth in blender until finely chopped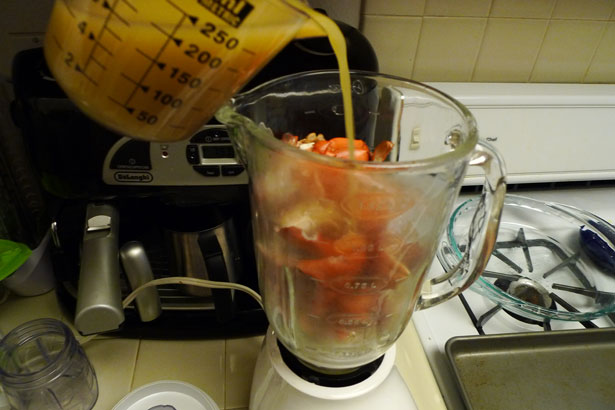 • Strain through fine sieve. Reserve lobster broth; discard shells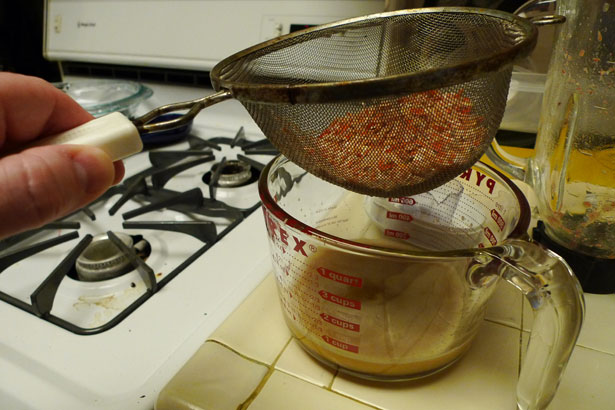 • Bring 2 1/2 cups chicken broth to simmer; keep hot on stove
• Heat 1 tablespoon white truffle oil in heavy pan over medium heat
• Add carrots and shallots; sauté for 2 minutes
• Add rice; stir for 2 minutes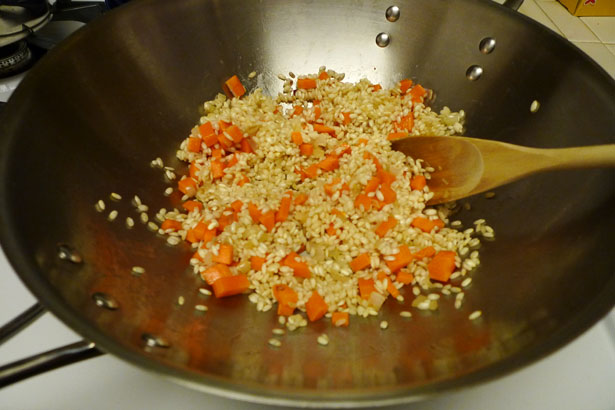 • Add sherry or wine; reduce heat to medium-low, and simmer until sherry/wine is absorbed, stirring constantly (about 2 minutes)
• Add lobster broth and 3/4 of the reserved chicken broth
• Simmer until rice is just tender and mixture is creamy, adding remaining chicken broth by 1/4 cupfuls as needed and stirring often (about 20 minutes)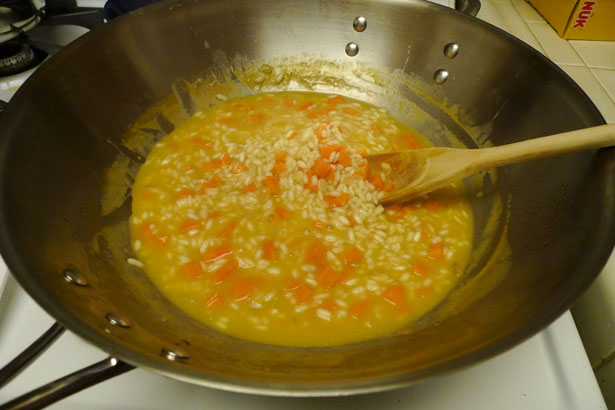 • Add lobster and cream; stir until heated through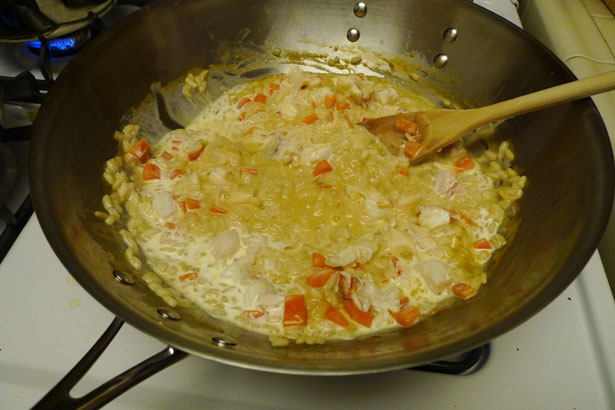 • Remove from heat and stir in 2 tablespoons of white truffle oil and chives
• Season with salt and pepper as desired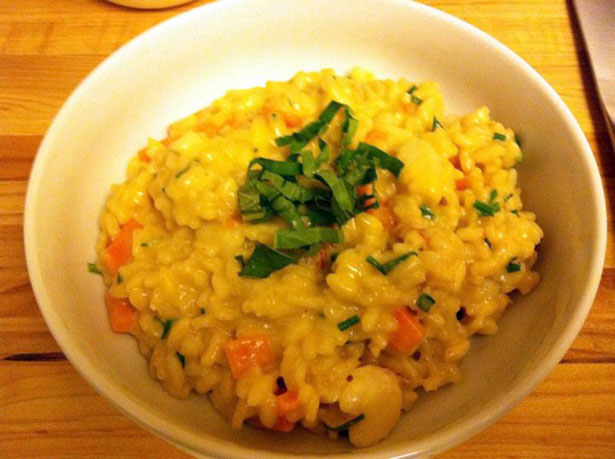 Eat, and enjoy!