Searsucker. Chic, delicious eatery by Brian Malarkey (Top Chef) – Review
Searsucker is a delicious, chic eatery in the heart of downtown San Diego. To sum the restaurant up in a word: delicious!
As we all can agree on, one of the greatest things about traveling is the food. Whether you're half way across the world, or you're only a few hours away from your home, you can always find that eatery that will blow your socks off. Well, that happened to me this week. In my "real" job, I had to head down to San Diego for Comic-Con, AKA Geek Spring Break. I was excited to hit San Diego, as there are some really good spots down here.
The other night we went to Searsucker. According to the website:
Searsucker serves New American Classic cuisine, emphasizing approachable and unpretentious dishes paired with local craft beer, handcrafted cocktails and a selection of one-of-a-kind wines from all over the world.
Searsucker is located right in the heart of the historic Gas Lamp District of San Diego. On the outside, it's buzzing with an energetic, young crowd. Once you get inside, the noise level elevates. It's loud and has a really cool, creative vibe. The interior is raw and open, with an open kitchen in the rear corner with the chefs working their magic.
We were whisked away to our table, and was presented with a beautiful menu. Tough decisions, but I handled myself pretty well…
I started with the watermelon, tomato, ricotta salad with sherry honey. This salad was one of the best salads I have ever had in my life. The ingredients were ridiculously fresh. The watermelon was firm, juicy, and extremely sweet, which was perfectly balanced with the peppery arugula, honey sherry, and onions. So, so good.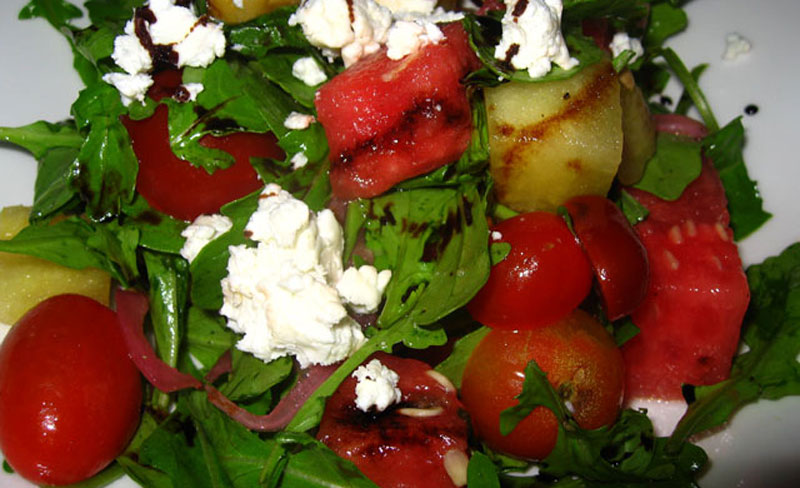 For my main course, I opted for the scallops. What arrived on my plate were 2 beautifully prepared, giant scallops. My mouth was watering just looking at these. As a bonus, the server brought out 1 small little scallop, compliments of the chef. This little scallop was what appeared to be wood grilled. Small, delicate, with huge smokey flavor. Delicious. I mean, really…delicious.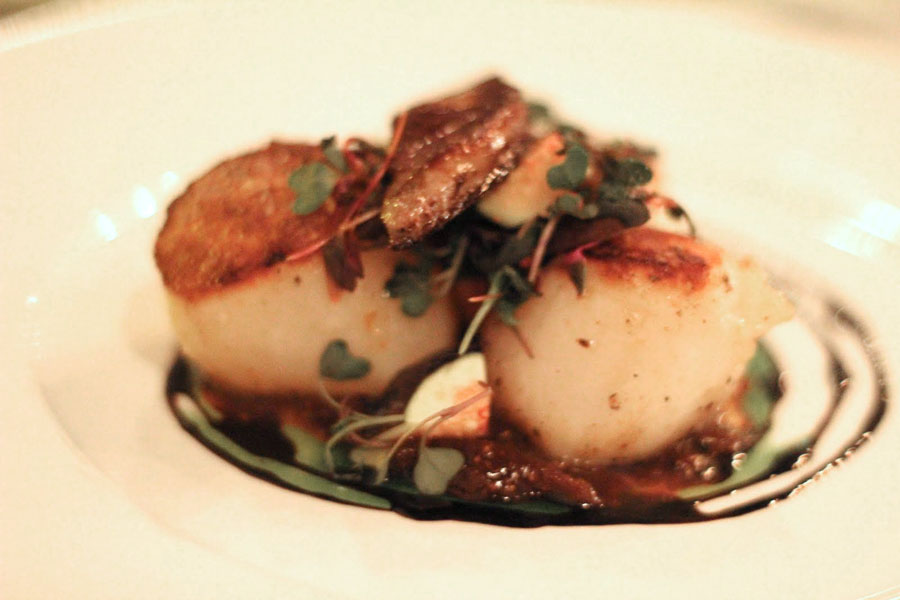 The service was incredible, as were the prices. I highly recommend Searsucker if you're ever in San Diego.
Searsucker
611 Fifth Avenue
San Diego, CA 92101