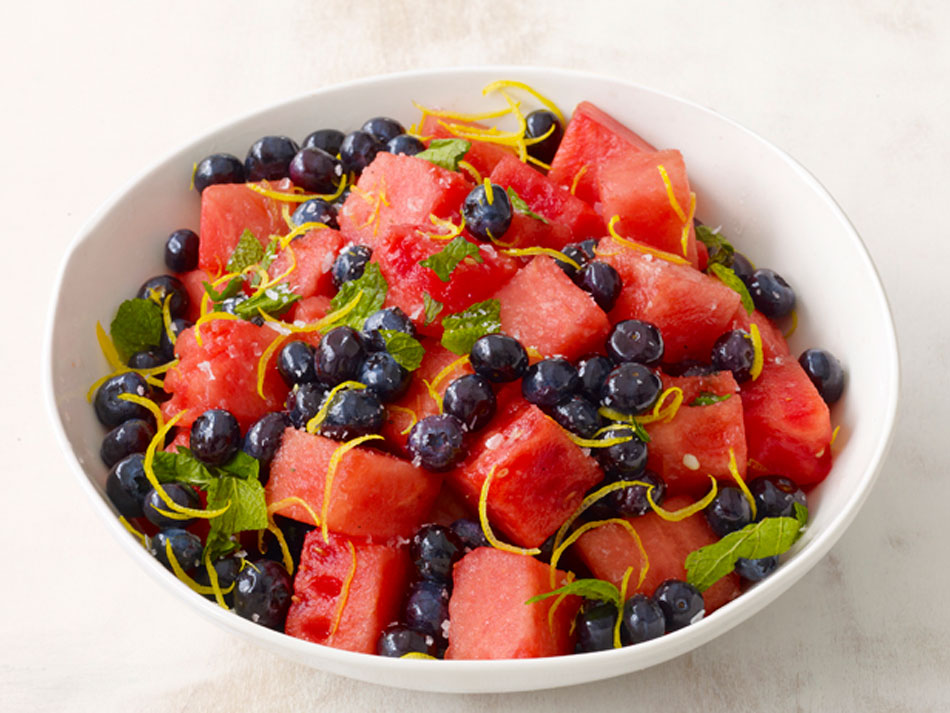 The perfect compliment to your summer will always be the watermelon. This year, take it to another level and make a salad out of it. Here's a great recipe from the Food Network
Watermelon Salad
Ingredients:
1/4 cup sugar
1/4 cup water
5 mint sprigs
1 lemon
salt
2 cups blueberries
3 cups cubed watermelon
Procedure:
1. Bring 1/4 cup each sugar and water to a simmer in a saucepan
2. Remove from the heat, add 3 mint sprigs and steep 10 minutes.
3. Discard the mint; add the zest and juice of 1 lemon and a pinch of salt.
4. Toss with 2 cups blueberries and 3 cups cubed watermelon.
5. Let stand 15 minutes. Top with chopped mint.