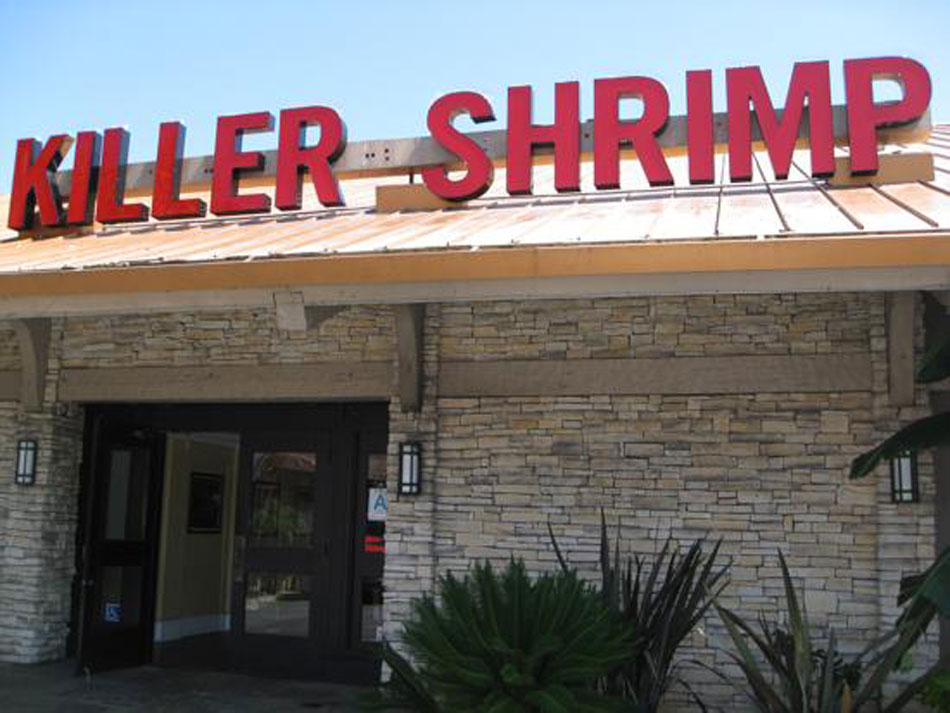 One of Marina Del Rey's classic joints returns, today! Killer Shrimp, formerly on Washington Blvd, upstairs above Subway, is making it's comeback, and it's a noisy one…at least with the westside foodies.
The new location is right on the water where Organic Panificio was. The space is huge, and will allow for their expanded menu. Will they keep the same cajun shrimp recipe we're all accustomed to? Yes! It's the same family recipe prepared exactly how you had it on Washington.
LA Weekly's Squid Ink talks a little bit about what is to be expected:
The beautiful new restaurant can seat roughly 225, with two private rooms that can seat 125 and 400 respectively. They have a gorgeous bar where all juices are fresh-squeezed, and they make their own syrups and infused vodkas. Like any L.A. restaurant with ambitions of hosting a scene, they have a consulting mixologist and signature cocktails like a rum-passion-fruit-pineapple cocktail According to Cerrito, they're the only restaurant in the marina with their own dock, so boaters can tie up without a long schlep.

The appetizers include mini crab cakes, shrimp cocktail, lobster mac and cheese, steamed clams in a garlic broth, just to name a few select seafood items. In case anyone wants something other than the signature dish, entrees include seafood items like a lobster roll, crab cake BLT as well as land protein, such as a ribeye steak and filet mignon.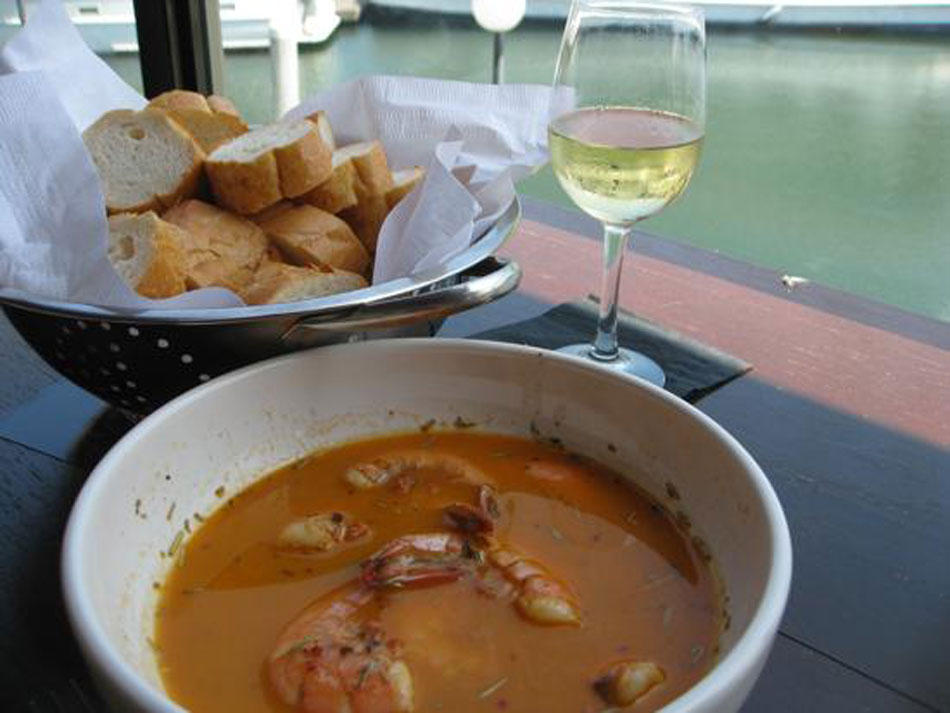 So if you're itching for your Killer Shrimp fix, head to their new location and indulge yourself in a delicious cajun shrimp feast.
Killer Shrimp
4211 Admiralty Way
Marina del Rey, CA