By living in a large city, such as Los Angeles, we are blessed with the endless choices of dining. We have everything from fine, 5 star tasting menu dining to swarming food trucks. We are smack-dab in a melting pot of cultures, cuisines, and personalities. One of life's pleasures about living in a great city such as this, is the ability to go off the beaten path. In fact, I want to start a new trend, brand it with a cute name, and invite everyone to take part of this revolution. Let's call it "hole in the wall dining".
I hereby challenge you. It's simple…just take a drive or stroll down a street. Any street, in any city. Chances are, you will eventually end up at a restaurant. Most likely, you'll end up at a little mom & pop hole in the wall place that may seem uninviting from the outside, but once you pop in, you're greeted with great food, great service, and a story.
Here in Culver City, slightly off the beaten path, lives Empanada's Place – Argentine Food. This cute little family owned (and run) place has graced Sawtelle Blvd since 1985 with their delicious homemade empanadas.
From the outside, you are immediately struck with a sense of warmth and charm. Usually places with awnings do that for me. Once inside, the warmth and charm is confirmed with its intimate dining room and appropriate wall art. Head on up to the counter, order your array of empanadas, and head to your table. They'll do the rest.
The service here is great and with a smile. Yes, it takes a little bit to get your food, as the empanadas are made to order, but it's worth it once they bring out those fresh, hot empanadas.
I decided to do my own "tasting menu" of empanadas. With the help of one of the owners, we put together a great variety of empanadas that I would forever remember.
The first "course" were potato & cheese, spinach, and ricotta empanadas. These empanadas were slightly larger than most empanadas I've had in my life, and were cooked to a perfect golden brown.

Potato & cheese empanada – absolutely delicious. The outside was so crisp and flaky and the inside gooey and exploding with flavor. The potatoes were cooked just right, and it almost seemed that it was graced with a béchamel sauce.

Spinach empanada – a magnificent balance of texture and flavor. This empanada reminded me of a spinach crepe with a crispy outside.

Ricotta empanada – who knew that a ricotta empanada could be so delicious? This was one of the suggestions of the owner, and normally, I would have gone right past this one on the menu. I am so glad that I got it…it was amazing. I was also pleasantly surprised by the addition of mushrooms.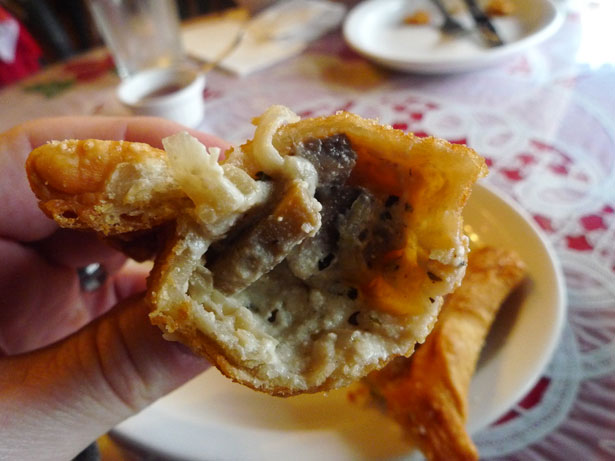 The second "course" was more focused on meats, and more of the "traditional" empanada experience. We had the cheesy spicy beef and the traditional criolla empanadas.

Cheesy spicy beef empanada – One word for this: YUM! Again, the crispy outside perfectly complimented the tasty, gooey, cheesy inside. The beef had a slight heat to it…I was sorta hoping for a little bit more spiciness.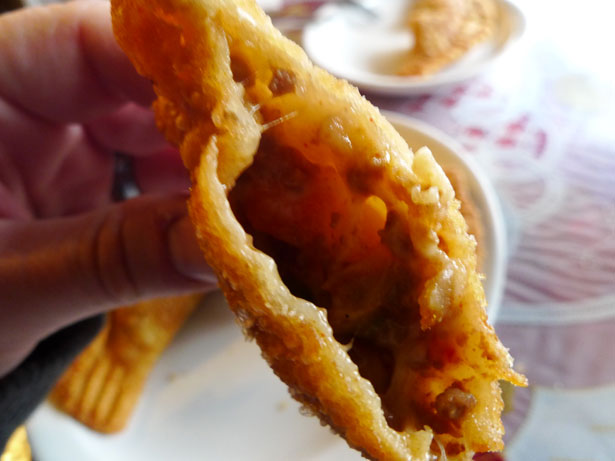 Criolla empanada – I've had criolla empanadas before, even made some at home before, but none compared to this one! It was fantastic. A perfect balance of spices, flavorful meat, and the hint of raisins completed this.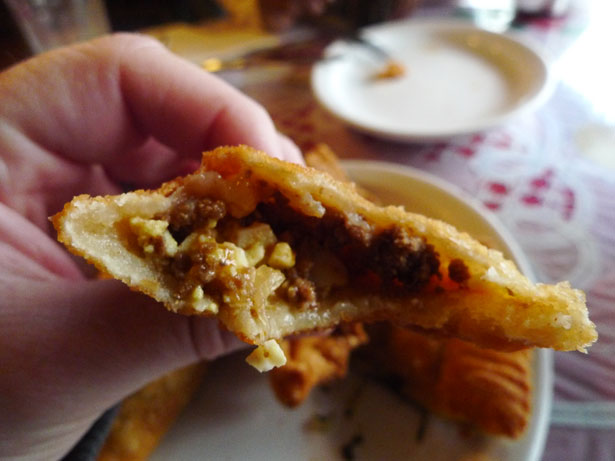 We were well full by this point, but we couldn't stop. We had to order more…

Third "course" were broccoli and a pepperoni empanada.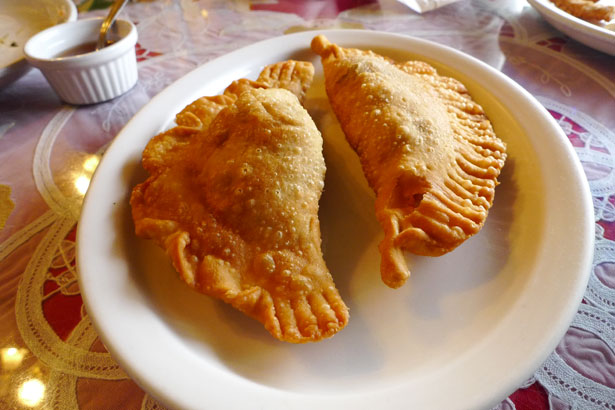 Broccoli empanada – We were sooo glad that we ordered the broccoli empanada. This was another one that at first didn't sound too interesting. The broccoli was crisp and flavorful. Delicious.

Pepperoni empanada – Another great choice. This was a pizza inside of an empanada…almost like a gourmet hot pocket, but 100x better. Fabulous.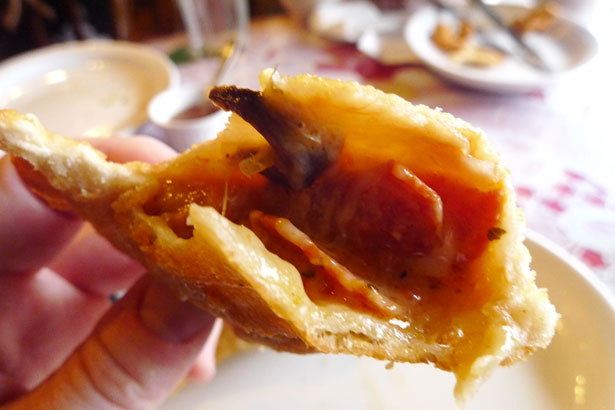 I'm so glad that I went to Empanada's Place, it was a perfect compliment to a cold, rainy day. The empanadas are extremely well priced ($2.99 ea – or $29.99/doz). They also have an option for cocktail sized empanadas for parties ($19.99/doz). This place is CASH ONLY.
I will DEFINITELY be heading back here soon to get my empanada fix. They are satisfying, inexpensive, and delicious.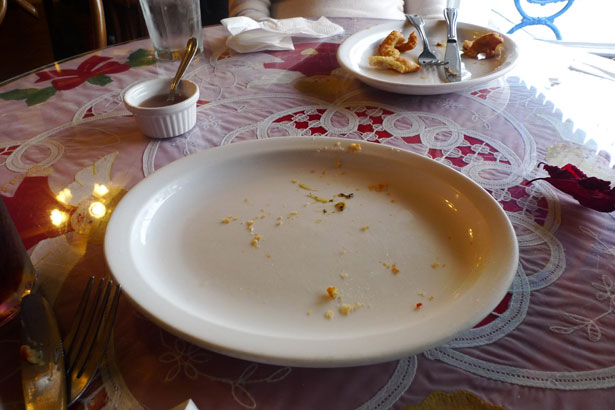 Empanada's Place
3811 Sawtelle Blvd.
Culver City, CA
(2 doors South of Venice Blvd.)
Tel: (310) 391-0888