We all would like to eat healthy, right? Well, often times, "healthy" eating doesn't necessarily make you think of Italian food, which, in my mind is BS. Italian food, well, "real" Italian food isn't that unhealthy. Us Americans tend to make it unhealthy as we love to pour on the cheese.
I love cooking Italian, and with Italian you can have a lot of fun with ingredients and creating flavor profiles. There is nothing better than hitting up a farmers market and getting fresh Roma tomatoes, fresh basil, onions, and anything else that looks interesting and fresh to lend to your culinary creation.
Here is a recipe that I call my "Guilt free" gooey pasta. This is a healthy, comfort-food recipe that has excellent flavors and a texture that seems unhealthy.
"Guilt-free" Gooey Pasta
Servings: 2 – maybe more if it's a side dish
Cook Time: about 45 Minutes
Ingredients:
1 pack Trader Joe's brown rice spaghetti noodles*
3 roma tomatoes (diced)
1/2 onion – white or red (chopped)
2 cloves garlic (slivered)
1/4 cup olive oil
1 1/2 cups crimini mushrooms (quartered)
1 – 2 dried chili pepper pod or a pinch of crushed pepper
1 tsp salt
1 tsp pepper
1 tsp oregano
1 TB tomato paste
fresh basil
Parmesan cheese
* It is really important to get this exact kind of spaghetti noodle, as this lends to the texture.

Procedures:
Add olive oil to a large pan and heat over low heat until oil is shimmering.
Add chili pepper, onion, and garlic. Simmer over low heat for about 3 – 5 minutes.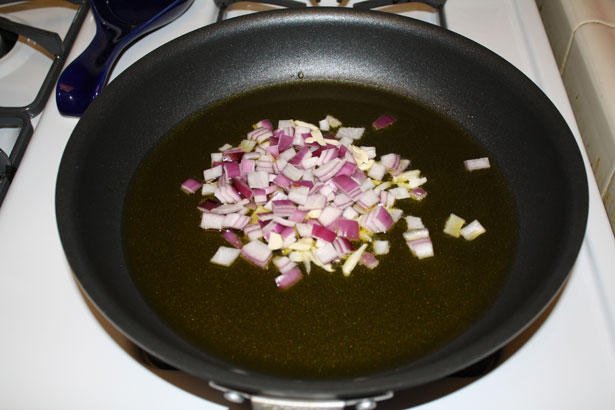 Add tomatoes, salt, pepper, a bit of freshly chopped basil, oregano, and the tomato paste.

Stir together, and simmer for 5 minutes or so, stirring regularly.

Add the mushrooms, and continue simmering covered for 10-15 minutes or so, stirring occasionally. You ultimately want the consistency to be slightly thick, but not too thick like a ragu sauce.

In a large pot, bring water to boil. Add 1 tsp salt to water if desired.
Add pasta and cook about 10 minutes until al dente.
When pasta is done, remove from heat, rinse with cold water.

Add pasta to the large pan with the sauce, increase the heat, and stir until well mixed.

Serve in large bowls.
Add fresh grated Parmesan cheese and add freshly cut basil for garnish if you want.