Everyone loves sandwiches, right? Right. But have you experienced a true gourmet sandwich? No, I'm not talking about getting the specialty of the month at Subway, or waiting in the ridiculously long line at Jersey Mike's for them to slice the meat just so they can say it's "fresh". I'm talking about a truly delicious sandwich that has been created by one of America's top chefs.
'wichcraft is one of my favorite sandwich spots. Whenever I'm in Las Vegas, I always have to at least go there once. Each time, I am not disappointed. Yes, you may have to tough it out in a looooong line that could take 30+ minutes before you get to the counter to order, but that time can be well spent: going item by item through the menu so you can piece together that perfect meal, or just stand a people watch. I mean, you're in Vegas, and the pool is near, so chances are there will be good looking people grabbing a 'wich before heading out to the pool!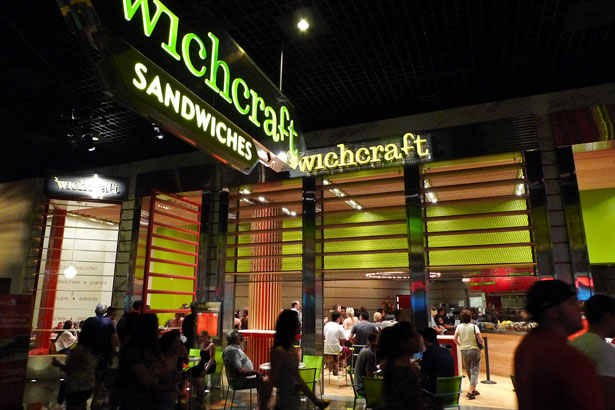 Today I got the roasted turkey sandwich and a cup of the spicy lentil soup.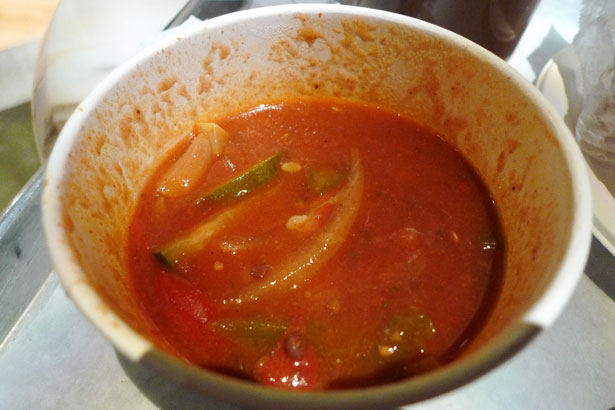 The soup was a generous helping of a tasty broth – with just a slight heat to it, and a healthy amount of crisp veggies. The thing I really liked about this soup, was that even though it was a lentil soup, it felt light, and had just the right amount of spiciness. Terrific.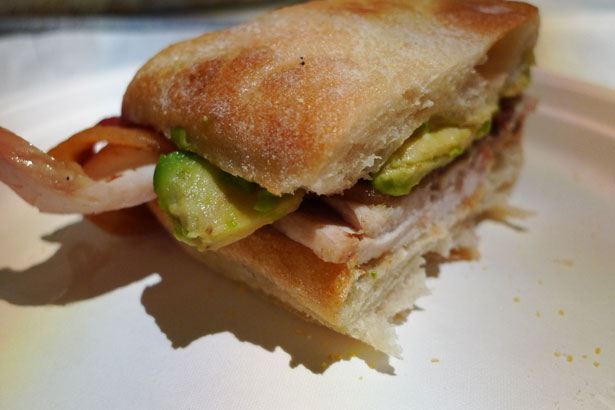 The sandwich was OFF THE HOOK! Roasted turkey, avocado, balsamic onions, aoli, and yes, bacon. Great texture, and the flavors just explode in your mouth.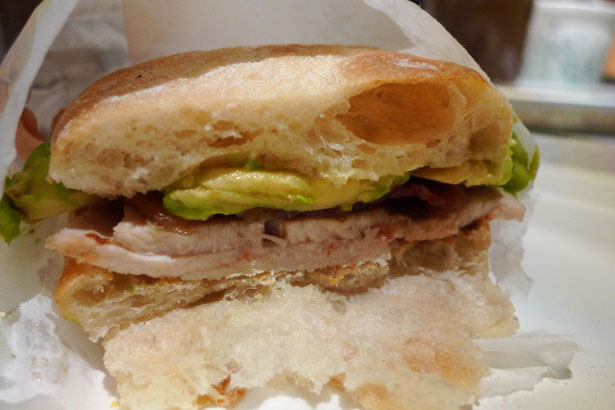 When you go to Las Vegas, make sure to head over to the MGM Grand, and hit up 'wichcraft. You won't be disappointed.
'wichcraft
'wichcraft website
Hours:
Daily 10:00am – 5:00pm