I know, I know…this review is LONG overdue. I've been busy, what can I say…
Anyway, Fraîche…a place I've been dying to go for a year, and just never got around to it. Not that it's not literally right around the corner from where I live, but I'm in Los Angeles…there are hundreds of restaurants that I need, er, WANT to go to. One of my friends, Jo from My Last Bite couldn't stop raving about Chef Ben Bailly, whom she has befriended over the years. I finally broke down and contacted Chef Bailly via Twitter (@chefbenbailly), and arranged for a spectacular tasting menu. I'm so glad I did.
Fraîche is located in downtown Culver City. It's a great location, with a cute patio and a really cool contemporary interior. Inside, the place is very energetic, abuzz with conversation, and the smells of pure deliciousness wafting around.
Typically, Fraîche doesn't do tasting menus, so this threw our servers for a little loop, and as a result, the service wasn't outstanding. It wasn't bad by any means, but you can tell they don't typically pace courses. Now on to the food…
Lobster Ceviche with green apple, turnip, lime, and espelette pepper. This dish was fantastic. Light, refreshing, and amazing textures.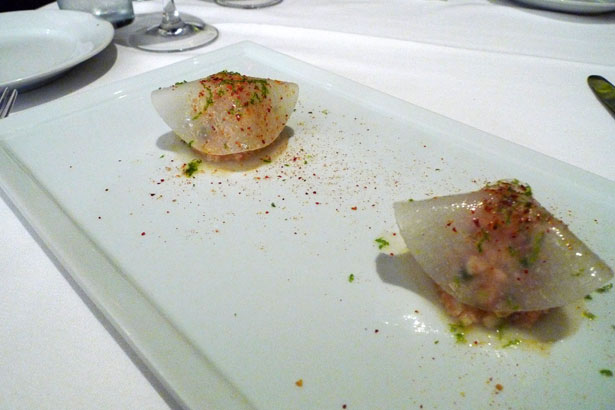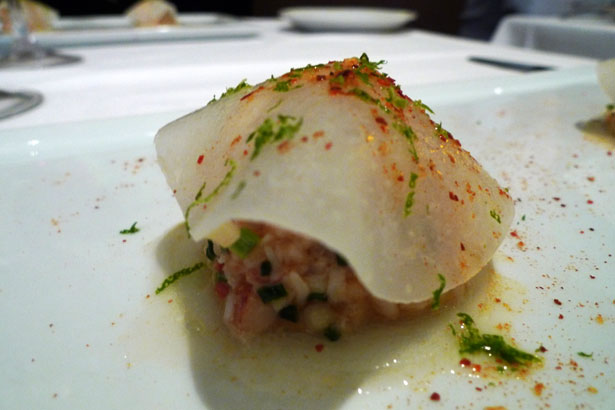 Belgian Endives Salad with coppa, apple, goat cheese, and pecan. I'm typically not a huge fan of endives, however, Chef Bailly knocked it out of the park! Delicious.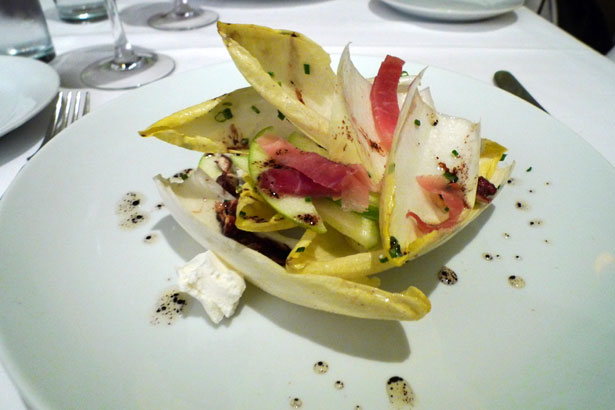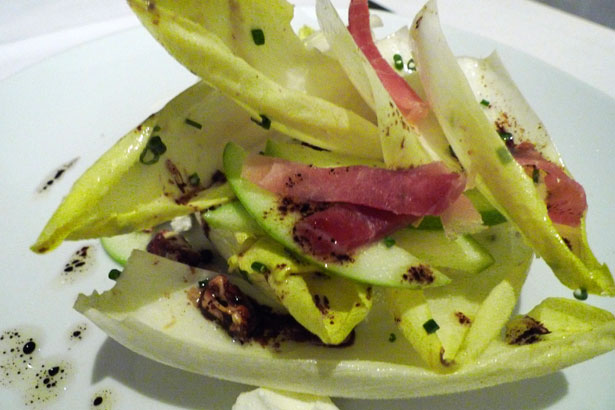 House Made Agnolotti with wild mushroom, mascarpone, and truffle butter. Oh. My. God. This dish was the BEST of the night. I was ready to marry this dish. Amazingly balanced, seasoned, and cooked to perfection.

Rabbit Carganelli with leffe, mustard, prunes, and tarragon. I am a huge fan of good rabbit, and this dish surely didn't disappoint. Tangy, savory, and delicious.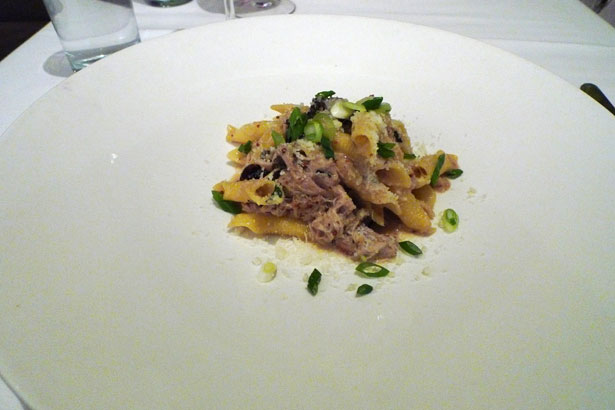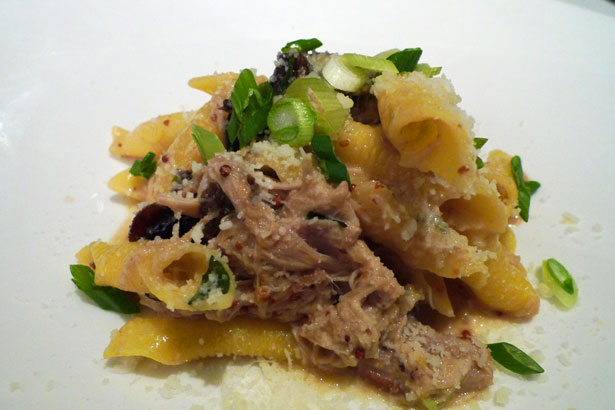 Monkfish Picatta with cauliflower, almonds, raisins, and capers. The monkfish was cooked perfectly, and those flavors…buttery and tangy! I thought this was an interesting take on a picatta.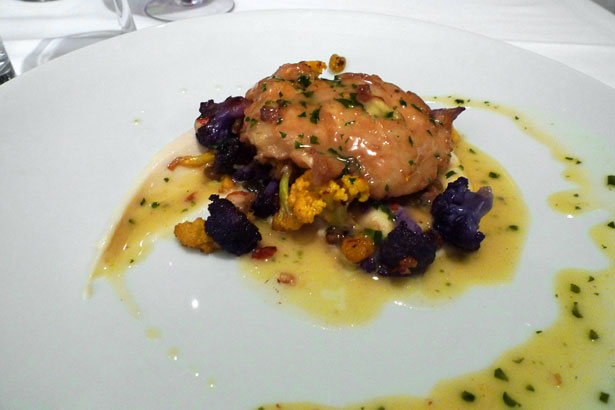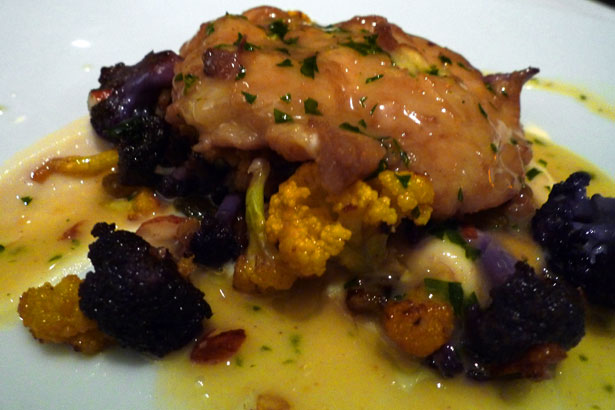 I was stuffed after all those courses, but you can't pass up dessert, right? Right.
Pistachio Creme Brulee.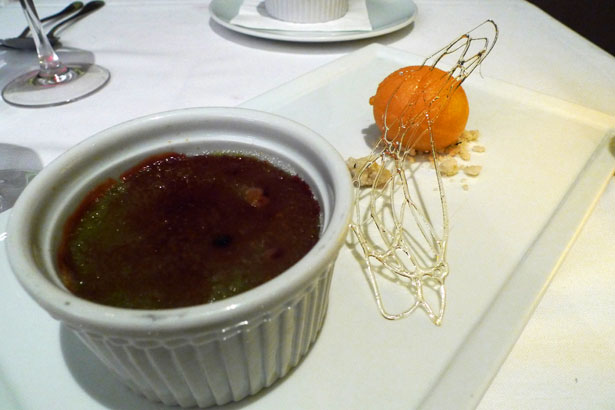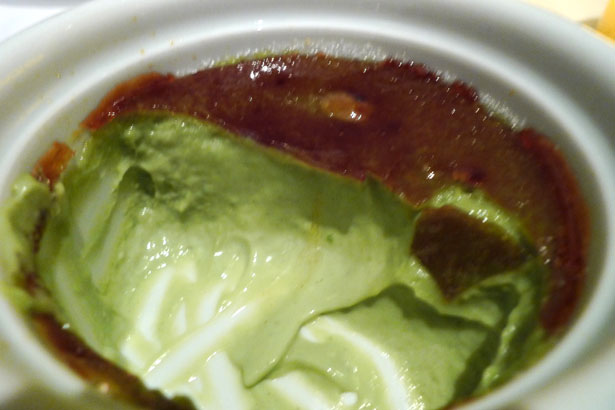 Caramel Pudding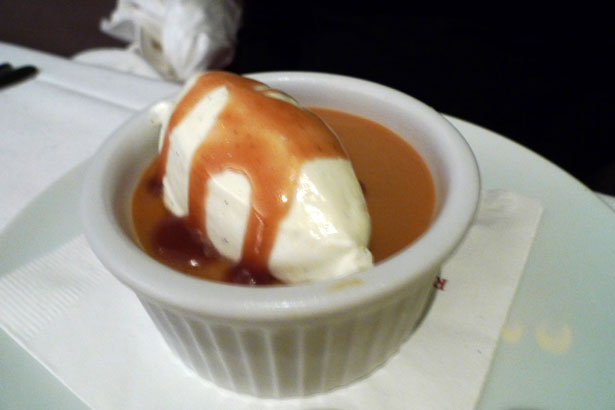 Passion Fruit Panna Cotta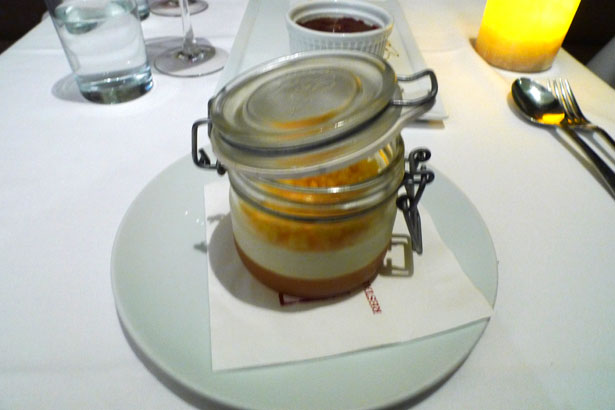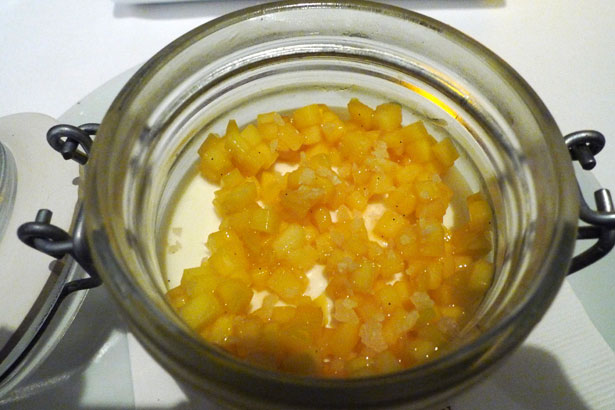 All in all, this meal was amazing. Chef Bailly was a great host, and a VERY talented chef. I can't wait to go back.
Fraîche
9411 Culver Blvd
Culver City, CA
(310) 839-6800