So, wandering around Abbot Kinney in Venice today, I decided to get a snack from one of the swarming food trucks. Knowing that The Brig is ground zero to the trucks in Venice, I quickly headed over there. There were a few choices – Dogtown Dog, Dim Sum Truck, and one that I've never had before, Knockout Taco Truck.
They have a great menu, with some interesting taco choices. Potato tacos are my absolute favorite type of taco, so that was a no-brainer. When I asked how the blackened shrimp taco was, the guy said it was the hottest taco they served – not for the weak. That decided it…I got a taco de papas and a blackened shrimp taco.
The taco de papas was DELICIOUS! It was served in a perfect, crispy shell. I mean, this shell was amazing: perfectly shaped, and perfectly crispy. Often times when you get a crispy taco, the shell either breaks on the bottom or is a bit chewy due to the oil. The potato was excellent as well – creamy and flavorful.

Their blackened shrimp taco is the thing that separates the men from the boys. This thing was H.O.T.!!! This taco had perfectly cooked shrimp on top of a creamy cheese grits with bacon, and topped with a cajun sauce. Even though this taco was really hot, it had a ton of flavor. Delicious.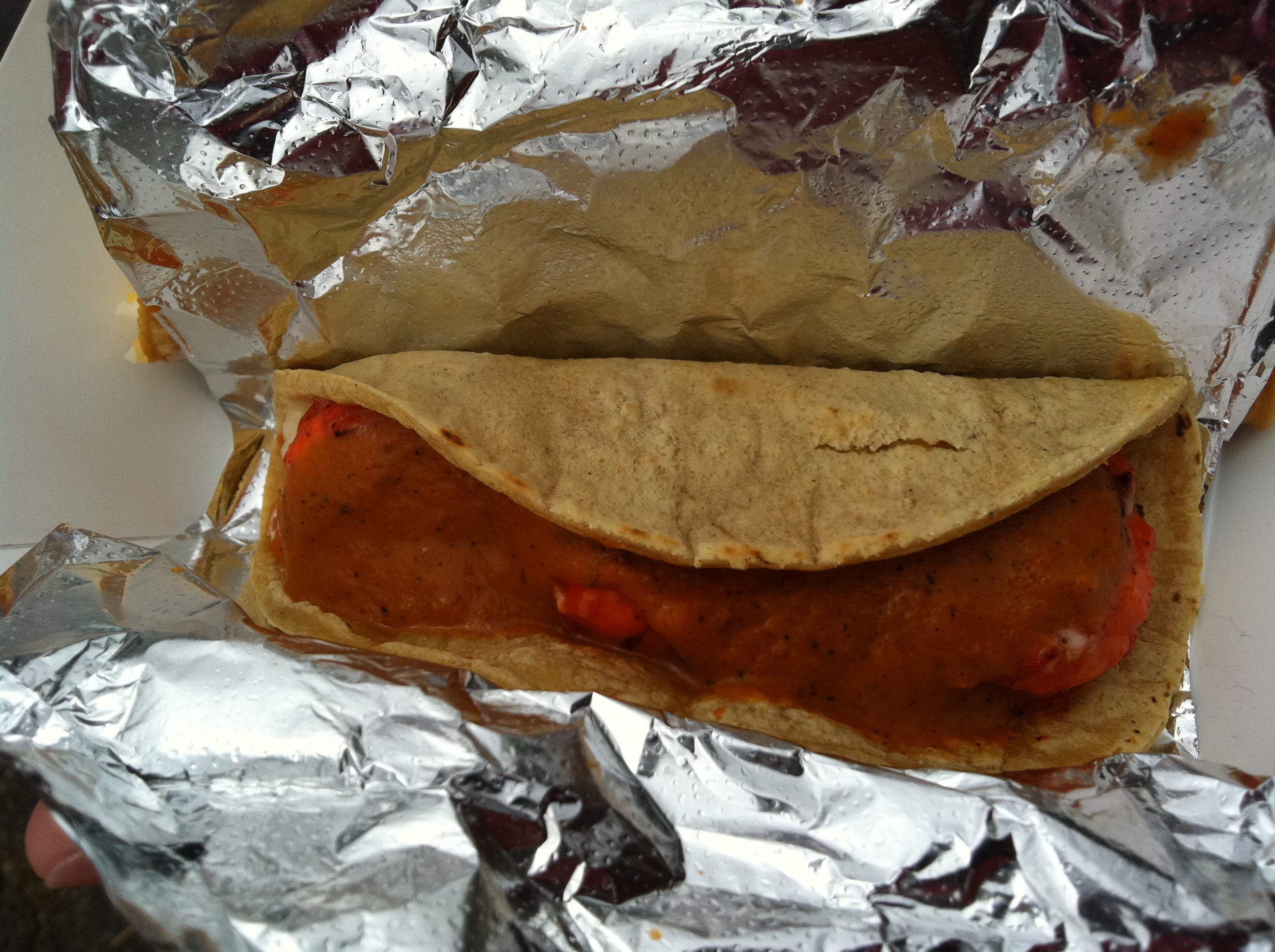 Next time, I think I'm gonna try the hawaiian tuna poke taco and the kurabuta pork belly taco. Can't wait!
The Knockout Taco Truck
KO Taco Truck Website
Follow KO Taco Truck on Twitter
Like the KO Taco Truck on Facebook