A delicious burger that has a mac & cheese crisp, grilled onions, AND bacon! GO Burger is definitely worth checking out. Oh yeah, they have great duck fat fries as well!
I love burgers…especially really good, interesting burgers. I wrote a few posts in the past exploring the best burgers in Los Angeles (here and here). I've heard the hype about GO Burger for quite some time now, but today I decided to finally try it.
GO Burger is located on the southeast corner of Sunset and Vine. Parking is really simple, as they have valet directly behind the building ($5 – but ours was free because we were less than an hour).
Inside, you're immediately taken in with great high ceilings and modern feel. The staff was extremely friendly and helpful. In fact, our server helped me choose an off-menu burger which was ridiculous.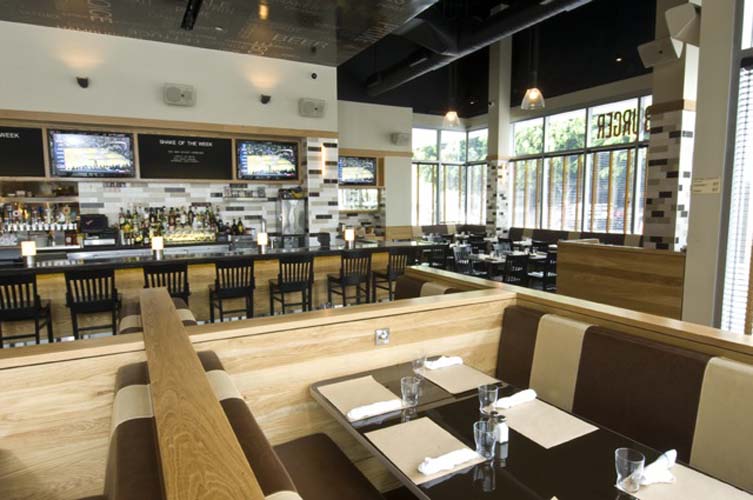 For lunch, I had this crazy monstrosity of a burger, where the name escapes me. It had a huge juicy beef patty, a mac & cheese crisp, bacon, grilled onions, and a soft bun. This burger was soooo delicious.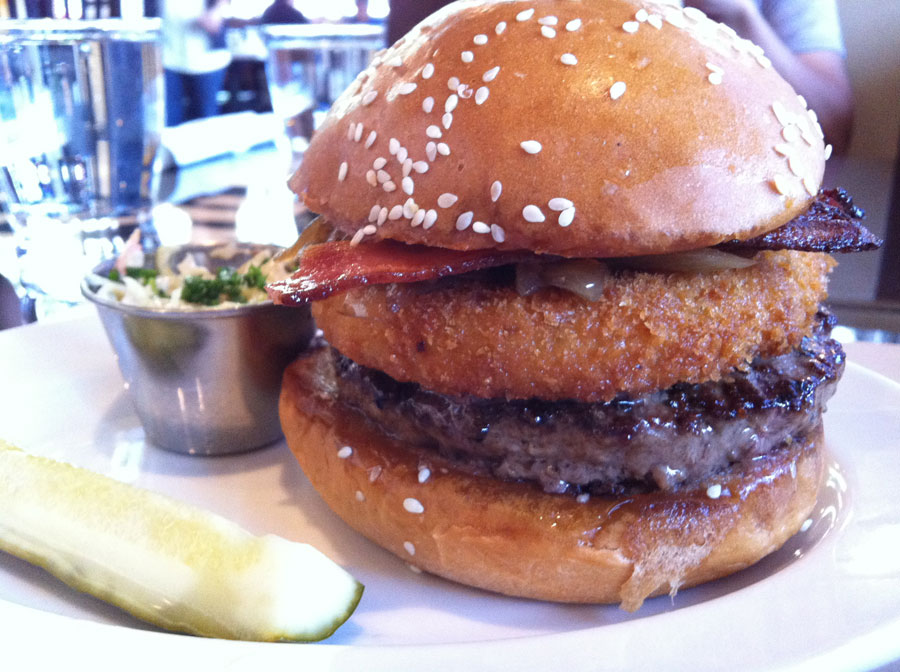 As a side, I got the duck fat fries, which were crispy and equally delicious.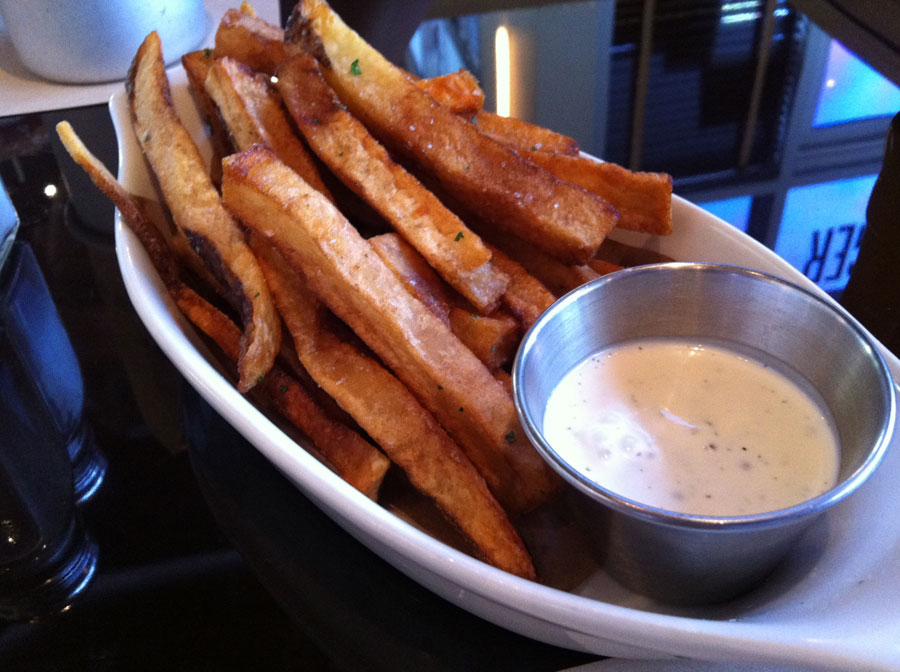 Go Burger also has a fantastic menu of "spiked" milkshakes, and other yummy burgers that I can't wait to go back and try.
Do I think GO Burger is the best in LA? I can't decide that just yet. I need to go back and have a few different ones. Oh, the horrors of having a food blog…
GO Burger
6290 Sunset Blvd
Los Angeles, CA 90028
(323) 327-9355
la@goburger.com
GO Burger website
GO Burger Facebook
GO Burger Twitter